Some thoughts from people we have done work with…
Our services can be tailored to meet your needs. Here's just a few examples of our success across multiple industries.
"Alan really knows his stuff! A true passion for customer, and a real out-of-the-box thinker. The insight and work he's done has been an absolute game-changer. I'd recommend him any day."
Rob Brown
GM Customer Contact, GM Holden
"Starting on this process of listening to customers, deepening understanding, and taking action to improve from a customer's perspective. The organisation is standing shoulder to shoulder to help. Our customers trust us to choose credible partners... this is one!"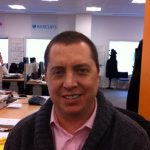 Marc Watkins
Technical Service Owner, Thomson Reuters
"Thank you goes such a long way, and you get what you give. The root cause of most issues ... is a lack of proactive communications. Great, valuable insight. Well done, and thank you again."
Alex Adams
Head of Infrastructure & Operations, Jetstar
"Alan's expertise would be a valuable asset to any healthcare organisation. His input into patient experience and the challenges they face within the healthcare system is extremely insightful. Not only is he extremely thorough in getting to the bottom of real system hazards, his plans for change are genuine and positive. From improved wait-times for patients, through to the best measurable indicators for understanding and achieving success, Alan's improvements have the potential to help win over staff and patients in so many different specialties throughout the industry."
Dr Jane Leigh
Clinical Director and Private Consultant
"Alan worked with us to overcome a number of behavioural and outcome-driven negotiations with a number of our staff. Following the workshops and extremely concise findings that were delivered, we were able to achieve all of our desired outcomes and more. When it comes to our purpose of education and care for children with special needs, Alan was really able to get to the root of many problems getting in our way. Incredible improvements have been made with our staff and our ability to achieve the best we can as a team. Without his excellent work, I fear we might have continued to struggle with doing our absolute best for our staff and for the kids. Thanks, Alan!"
The Leadership Team
Port Phillip Specialist School
"If you've ever struggled with trying to work out what makes your patients tick, Alan can certainly point you in the right direction. His work and insights will prove invaluable as they bring in some great outside perspective on any patient's struggle your organisation could be experiencing. I have great confidence in Alan's knowledge and experience. His dedication and motivation to always provide the best of the standards, and translates into a tailored experience that will bring across-the-board improvements. If you want the best for your patients, staff and organisation, Alan should be part of your team."
F. Cerantola
Medical Practitioner