Team Building
We can help bring your team together, strengthen them, and make the most out of their diversity.
Executive Consulting
Let us guide and hone your leadership skills, give you the tools to succeed and take your presence in and out of the boardroom to the next level.
Customer Communication
Struggling to break through to your customers? Our guidance will turn your campaigns on their head, and get you to the bottom of what customers truly want.
Structural Dynamics
We use Structural Dynamics to facilitate better dialogue. Good communication is key to understanding behaviour, and making changes that last. Let us show you how.
Journey Mapping
We can show you how to better understand what customers are asking for, and then how to transform your organisation to better deliver.
Strategy and Transformation
We can show you the next big way forward, and help you transform your organisation to better deliver to your customers.
"Alan really knows his stuff! A true passion for customer, and a real out-of-the-box thinker. The insight and work he's done has been an absolute game-changer. I'd recommend him any day."
Rob Brown
GM Customer Contact, GM Holden
"Starting on this process of listening to customers, deepening understanding, and taking action to improve from a customer's perspective. The organisation is standing shoulder to shoulder to help. Our customers trust us to choose credible partners… this is one!"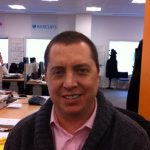 Marc Watkins
Technical Service Owner, Thomson Reuters
"Thank you goes such a long way, and you get what you give. The root cause of most issues … is a lack of proactive communications. Great, valuable insight. Well done, and thank you again."
Alex Adams
Head of Infrastructure & Operations, Jetstar